Oct
7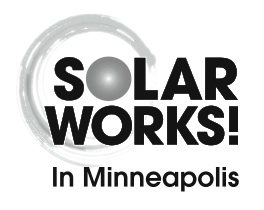 Solar-Works-logo

Quality Coaches Open House and Solar Electric Celebration!
Quality Coaches Auto Repair is having an open house on Saturday, October 22nd, 11 am – 4 pm. We're celebrating not only beginning our 40th year of service, but also our recent step in the right direction for reducing our carbon footprint—with solar power!
That's right – thanks to both the Kingfield Neighborhood Association (through Solarize Kingfield) and a 2% Building Improvement Fund from the City of Minneapolis, we've just installed a roof-mounted 25 Kilowatt Solar Array with battery back up.  Local provider tenKsolar, in Bloomington provided us with a state of the art system designed specifically to meet our needs as we go forward into the next generation. The system is robust enough we can stay open even in the case of a total power failure.
The Open house with Music will run from 11am – 4 pm at at 20 W. 38th Street (38th and Nicollet).
Lunch on the Grill courtesy of Carquest Auto Parts: 11:30am t o 1:30pm
Ice Cream Social courtesty of Sebastian Joe's Ice Cream from 2:30pm to 3:30pm.
Representatives from tenKsolar and solar designers will be on hand to share their wisdom for anyone interested in exploring solar energy for their own needs, so please come on down and find out more. We'll also be showing off our new 'fleet addition' in the form of an electric powered MG Midget ―parts runner and grocery getter‖. It's a novel example of giving new life to an old collector, and the kind of thing we love to do at Quality Coaches—besides keeping your everyday ride running!
Come on over and say Hi!
"This project is funded by a City of Minneapolis climate change grant. Minneapolis created the grants to help local neighborhoods and organizations fund creative ways to engage residents in the fight against climate change."
Comments