A Racial Justice Bridgil (Bridge + Vigil = Bridgil!)
October 20, 2020 @ 4:00 PM

-

5:00 PM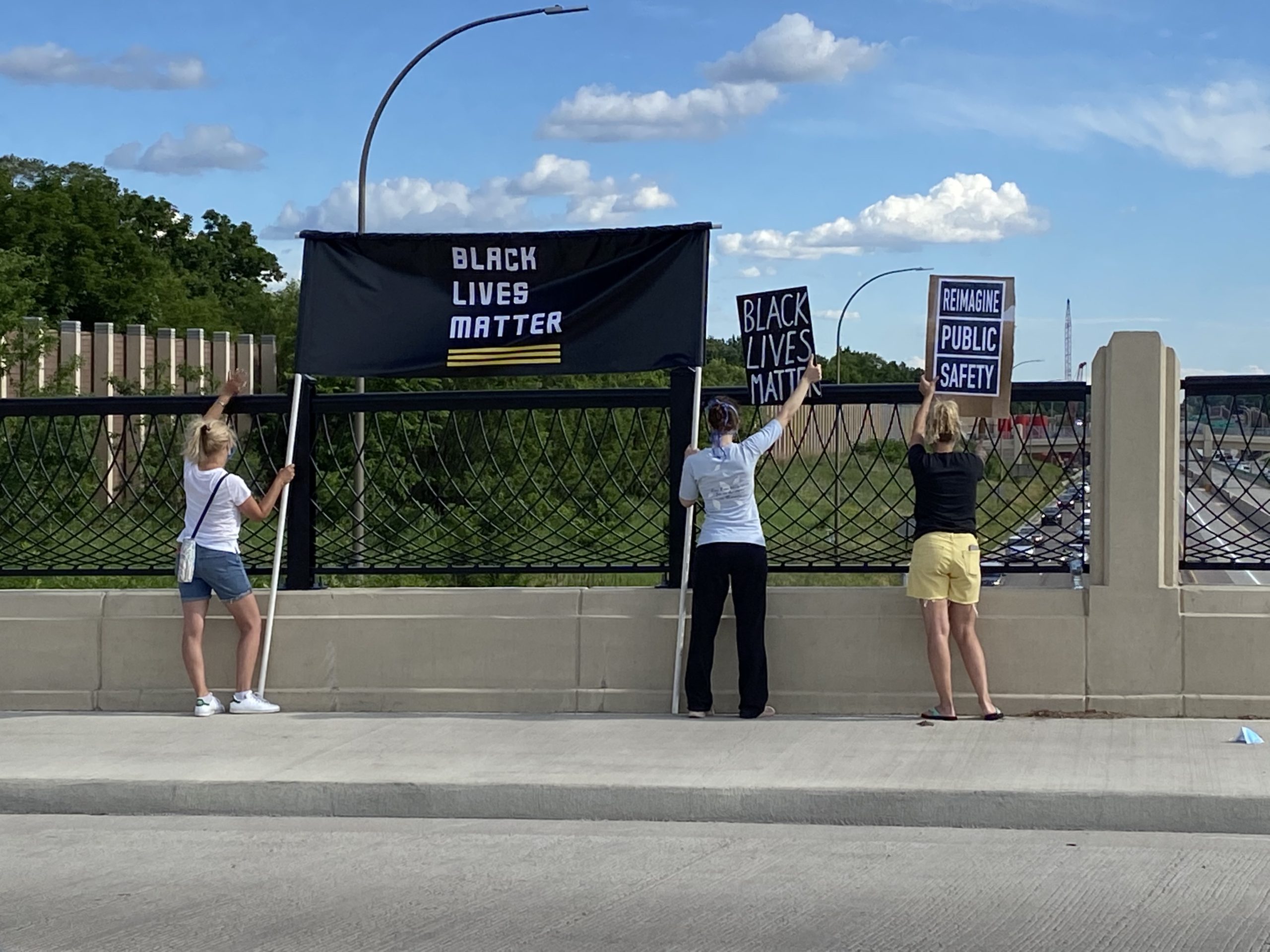 We meet every Tuesday  on the 38th Street bridge in solidarity with the BLM movement to say Enough is Enough – not one more. Bring signs or hold some of ours – let's commit to taking action and bringing an anti-racist lens to all of our interactions. Note time change due to daylight savings…now from 4-5 PM.
https://www.facebook.com/events/264103781682980/ 
Bring your own signs, or come hold a piece of a larger banner, reminding drivers on 35W that the work of racial justice needs to continue to take place every day. This activist-action can be your weekly reminder to keep up the daily fight for a more just and equitable society.
Note to attendees: Wear more clothing than this photo depicts.